"Going to a pilot school to earn my pilot license requires a lot of time and money, am I even sure I will be able to get a job as an airline pilot afterwards?" This question is a common one to think about, not only in the fields of aviation, but in all fields. However, there are a couple of misconceptions that we've found just by analyzing the question. Why are you limiting yourselves to only being an airline pilot? Who says all pilot schools take up a lot of time? Which is why, we will be breaking all the myths right here, right now.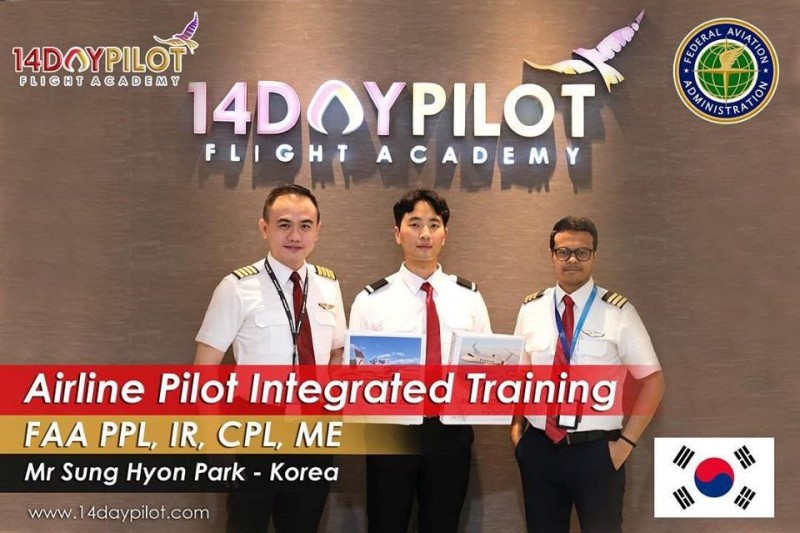 What is 14DAYPILOT Flight Academy
14DAYPILOT Flight Academy, LLC is a Flight Training Provider or Pilot School based in Van Nuys, California. The academy builds its foundation on their accelerated programs. The 14DAYPILOT Flight Academy is the only approved Transport Security Administration (TSA) Provider in Asia. We intensively monitor your training progress every day and focus on the check ride preparation until you earn the pilot certificate. Proven as the industry leader for luxury accelerated flight training with NO HIDDEN FEE concept, our program is tailored for those who want to achieve their pilot rating in short days.
What Pilot License programs does 14DAYPILOT have?
There are 4 common Pilot Licenses that you can gain: Private Pilot License (PPL) with Instrument Rating (IR) and Commercial Pilot License (CPL) with Multi Engine Rating (MER). In 14DAYPILOT Flight Academy, we have got the Airline Pilot Integrated Training (APIT) program that includes all of those pilot licenses with the ratings, along with a Jet Transition aviation course. We also give you the option of taking these pilot licenses in itself as some may have gotten their PPL in another flight academy and are looking to take the other pilot licenses with us or some are only looking to get their PPL, but not the others.
Is having a pilot license an investment?
Yes, consider gaining your pilot license as an investment. All schools require a massive sum of money from the moment you begin to your graduation day. How can aviation schools be any different? It can't. However, there are some flight academies that are much more affordable than traditional flight academies and does not take up as much time. In this case, we can refer to 'affordable' as the difference in the advantages you gain versus the cost.
Take 14DAYPILOT Flight Academy as an example, we offer a number of programs at an affordable price that can be completed in a short amount of time. Our Airline Pilot Integrated Training (APIT) program takes only 110 days to complete while traditional schools take at least 10 months to complete a similar program, aside from the time difference, we also aim for you to gain 265 flight hours compared to the 200 flight hours you may gain from traditional flight academies as we set the standards according to international regulations, not local regulations. We find that this may help greatly during job hunting.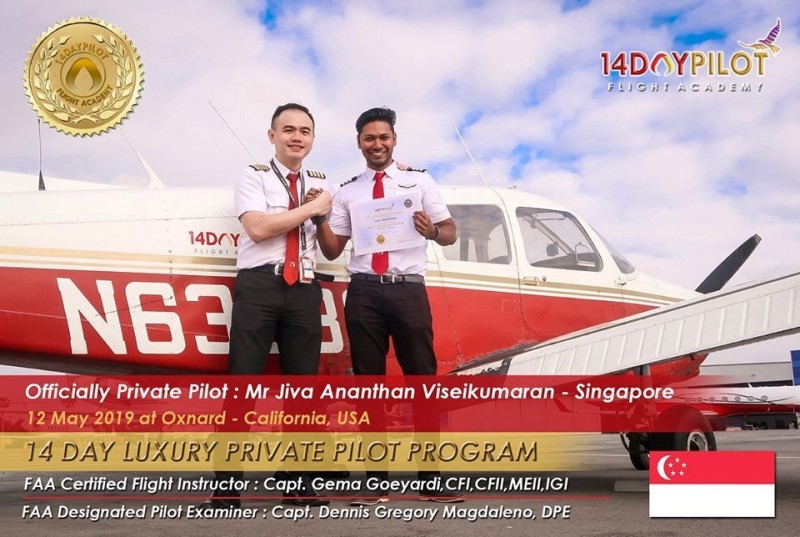 In 14DAYPILOT Flight Academy, we have got a flexible schedule that can be fit into your schedule accordingly. This is especially helpful for busy individuals that are unable to take 10 months off of their work such as doctors, policemen, businessmen, or even students, as our programs for you to earn a pilot license are all accelerated. With us, you will be assigned to your own designated aircraft and a senior instructor that is prepared to train you up to 8-10 hours daily, for flight training and ground training in a day. By having your own designated aircraft, you no longer need to share with other students as opposed to traditional flight academies. This saves up waiting time, and time is money.
It is a common misconception to think that by gaining a pilot license, you will automatically be able to work in big airline companies. There is another step to take for you to become an airline pilot. However, this does not mean that you will become jobless. In fact, there are so many other ways to make use of your pilot license, which some others actually prefer more than becoming an airline pilot. After gaining your Commercial Pilot License (CPL), you will be allowed to fly an aircraft and get paid for it.
This is often sought after in the tourism sector as you will be able to cater your services to fly for photography purposes, a quick trip from one state to another, etc. 14DAYPILOT Flight Academy also provides a Jet transition aviation course on a Boeing 737NG or an Airbus A320 familiarization course. We find that this would come in handy for those preparing for an airline interview or would like to expand their horizons by learning about Jet flying and procedures related with the Airbus A320 and Boeing 737NG.
In conclusion, there are so many other ways of making money out of your pilot license that does not involve airline companies. It all depends on hard work and determination, along with the correct guidance, which you can get with 14DAYPILOT Flight Academy. Don't limit yourselves, stretch out your ideas to reach your maximum potential. Join 14DAYPILOT Flight Academy, watch your dreams come true.