Last saturday, 14DAYPILOT had an opportunity to be invited to the event of "Girls In Aviation Day" which is held by Women in Aviation International and WoW OC CHAPTER (Wings of The West OC CHAPTER).
Women in Aviation International is a nonprofit organization dedicated to the encouragement and advancement of woman in all aviation career fields and interest. And to inspire women and the younger generation, and WOW OC Chapter promotes awareness through community collaboration, events and training activities.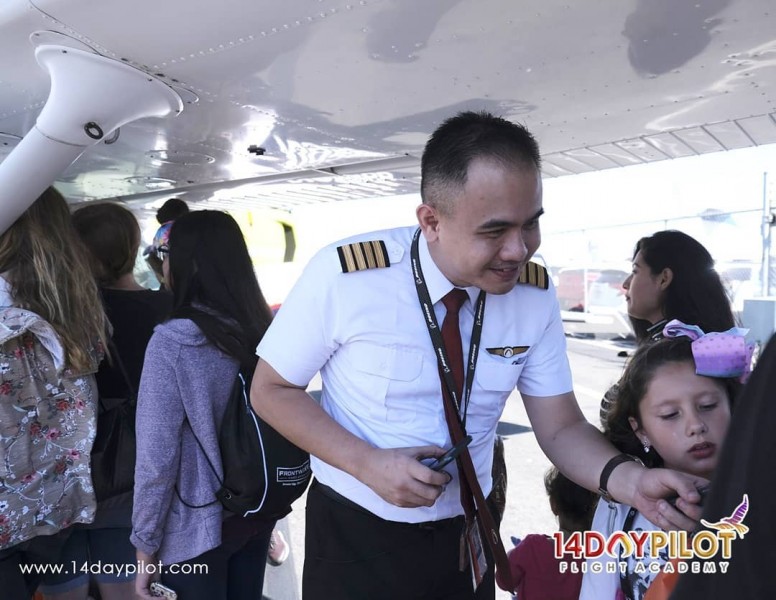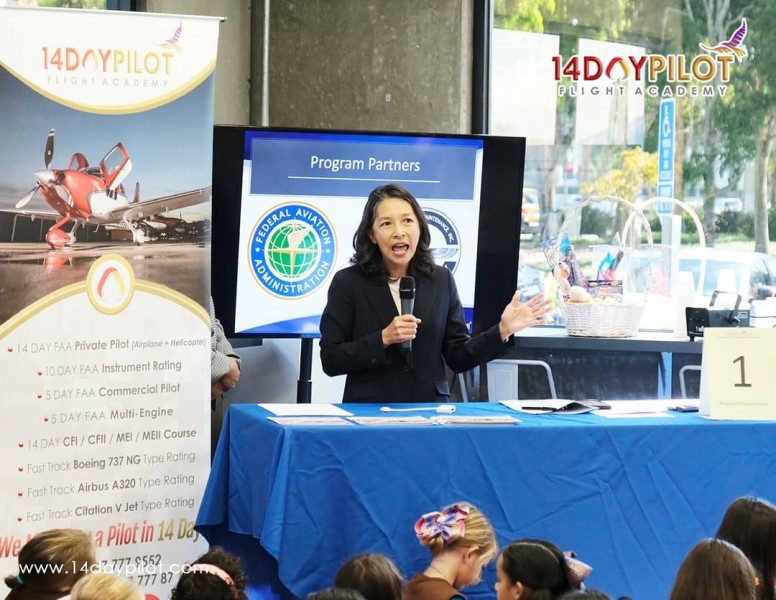 The event, which is held once a year, takes the theme of Women In Aviation, with the aim of inviting all women who are interested in the aviation world to find out how to become a pilot and explore the aerospace industry.
This event held at ACI Jet (SNA), Campus Dr. Ste 100, Santa Ana, CA. and was delivered by professional speakers from the aviation industry. Ranging from a young Private Pilot License who is only 17 years old, members of the FAA (Federal Aviation Administration), to people from the aircraft maintenance department who provided information and shared their experiences to all the women who attended the event.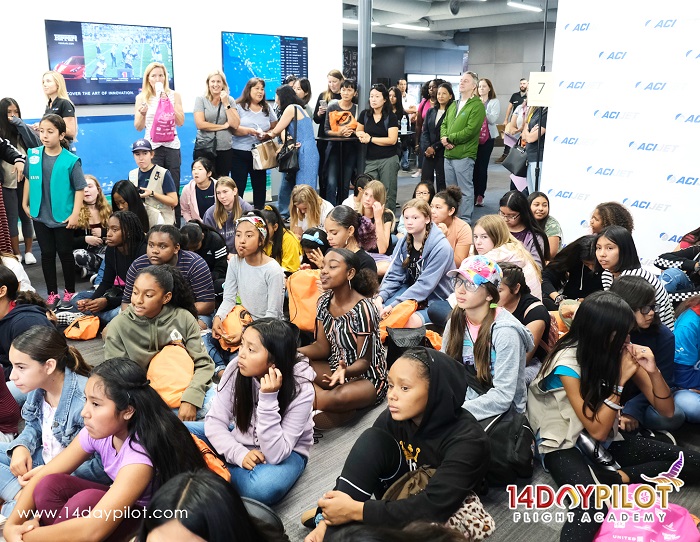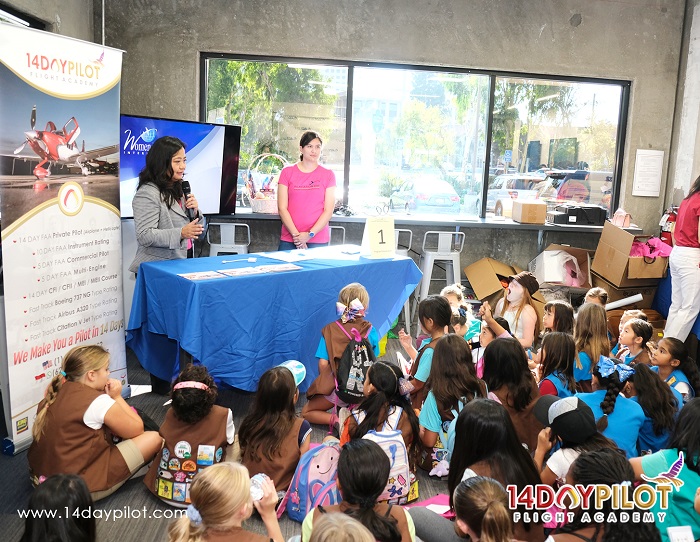 14DAYPILOT also took part in providing information about how to become a competent pilot and sharing experiences from female pilots who had already graduated from 14DAYPILOT to participants. As a representative of 14DAYPILOT, Capt. Gema Goeyardi also give encouragement and education to all the participants about how to become a pilot.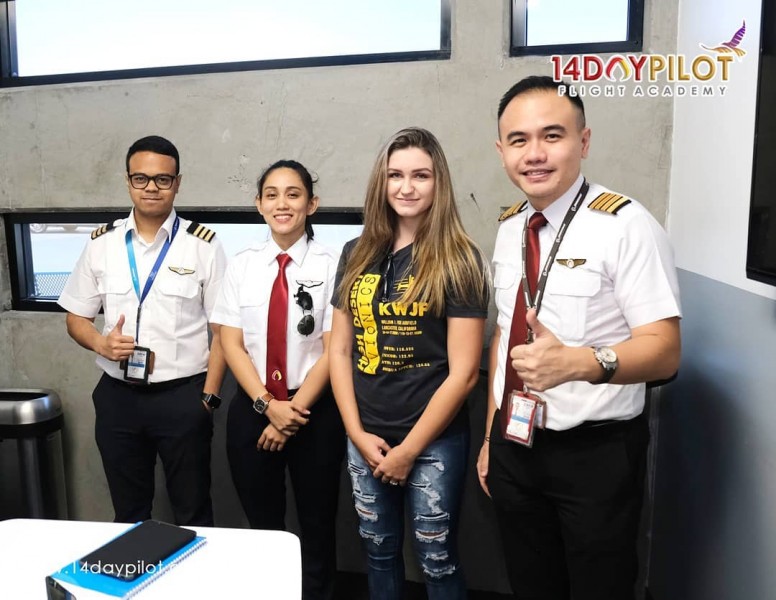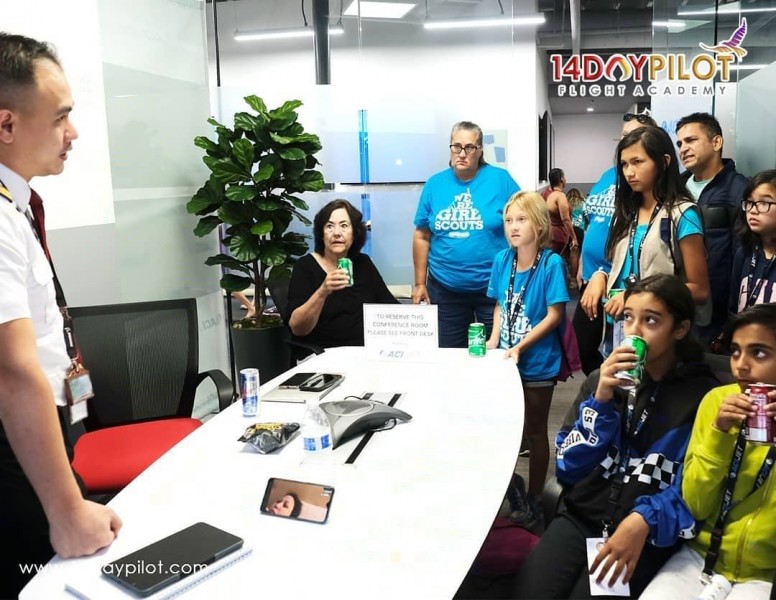 14DAYPILOT is a flight academy, which provides a luxury accelerated Flight Training Program in United States and Indonesia. All education program on 14DAYPILOT designed for busy person type, who wants to achieve his or her pilot rating in short days. Even in short days, the flight lesson given by dedicated and professional instructor, the flight training scheduled for everyday around 5 – 7 hours per day. With intense training material, it makes pilot candidates successfully pass their Instrument Rating very well.
With the presence of 14DAYPILOT at the "Girls In Aviation Day" event, we also introduced that in Indonesia there are also special private pilot school who are competent and can produce quality pilots for both men and women. Ms. Athira Farina, a female pilot who is currently undergoing training at 14DAYPILOT to get the FAA IR (Instrument Rating), CPL (Commercial Pilot License), and ME (Multi Engine). This proves that 14DAYPILOT is very open in developing quality of female pilots.