Is there a youtube channel that gives an insight on commercial pilot trainings and things related to the aviation world? Yes, there is!
Do you spend countless hours on youtube, but feel like you aren't learning enough? Did you ever, in any point in your childhood, wanted to become a pilot? Well, what if I told you there is a Youtube Channel that could satisfy both those needs? Look no further, we've got it right here!
14DAYPILOT Flight Academy's youtube channel is both educational and motivational. With an insight look into our student's journey towards becoming a commercial pilot and a quick explanation on some important educational topics, you will definitely want to learn more!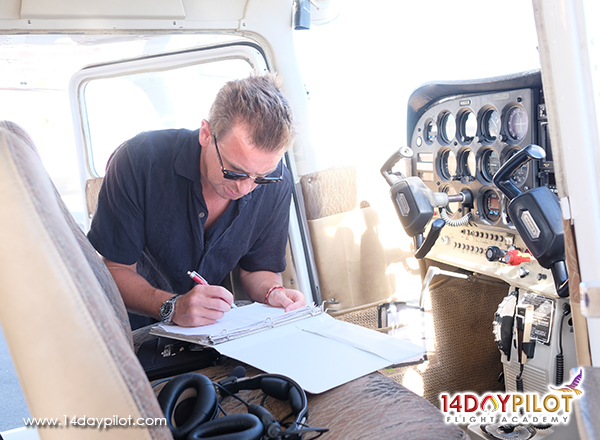 To find this aforesaid youtube channel, all you have to do is go to youtube and search for "14DAYPILOT Flight Academy". It's that simple! From then on, you will unlock a whole world of aviation videos you didn't know you even need.
Have you ever wondered what life is like as a commercial pilot? What do they do on a day to day basis? Well you're in luck! There's a whole playlist of pilot life vlogs made by the 14DAYPILOT Flight Academy crew which features our student pilots and our instructors. You will also get a preview of our flight training school and ground school.
What is 14DAYPILOT Flight Academy?
If you haven't heard about us yet, 14DAYPILOT Flight Academy, LLC is a Flight Training Provider or Flight School based in Van Nuys, California. The academy builds its foundation on their accelerated flight training programs.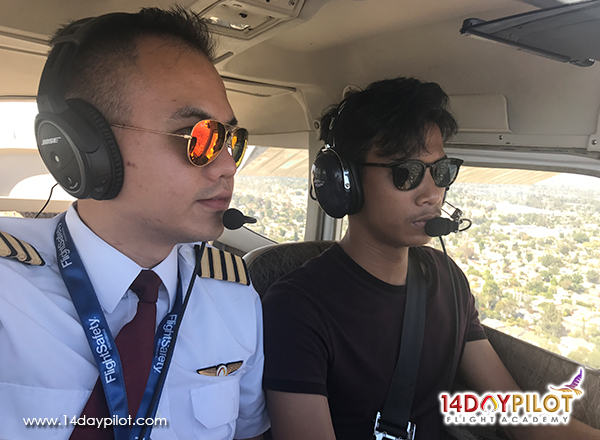 The 14DAYPILOT Flight Academy is the only approved Transport Security Administration (TSA) Provider in Asia. We intensively monitor your training progress every day and focus on the check ride preparation until you earn your pilot license.
With 14DAYPILOT you will be undergoing the Pass Oral Exam System (POES) course that would guide you to pass your oral and written examinations with flying colours. The POES course can be done either online or in Indonesia, which ever one is more suitable for you, and includes mock examinations and flight simulation trainings. We are proud to say that the POES course has been proven to be successful in all of our students who has since achieved grades above 90% in their examinations.
Our programs are tailored for busy individuals such as doctors, army captains, entrepreneurs, or even high school students, that are looking to achieve their dreams of becoming a pilot, but don't have ample time in their hands.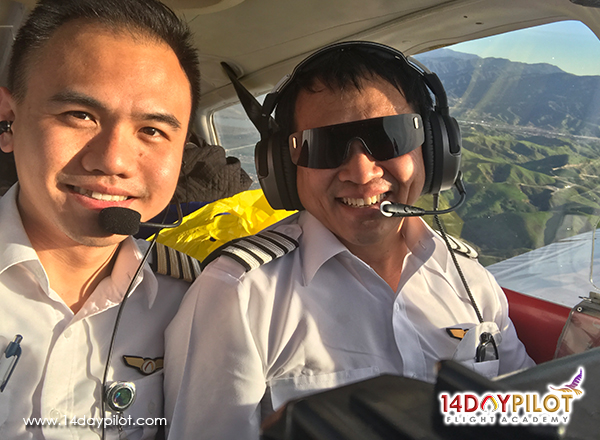 Through 14DAYPILOT you will be completing your Pilot Licenses and ratings within days. How is this possible, you may ask? This is due to the fact that 14DAYPILOT flight school is a Part 61 FAA flight school. Part 61 Pilot Schools exists when an approved FAA instructor trains a student and are responsible of regularly reporting to the FAA about each student undergoing training.
14DAYPILOT Flight Academy is a Part 61 Pilot School as we have numerous FAA approved instructors that are ready to train each student one-by-one. Part 61 Pilot Schools have a much more flexible training environment and schedule that would fit accordingly to the student's needs as the syllabus is custom made for each student and is done through an interview prior to the flight trainings.
You will be flying for up to 5-6 hours daily to rake up those required hours and build up your skills, in spite of the fact that your plane will nevertheless be ready for use with your senior instructor on stand-by for up to 8 hours.
Moreover, the flight time is flexible, therefore, you can fit your training time well into your schedule. Prior to the training, each candidate will be interviewed in order to customise the course syllabus according to the candidate's needs.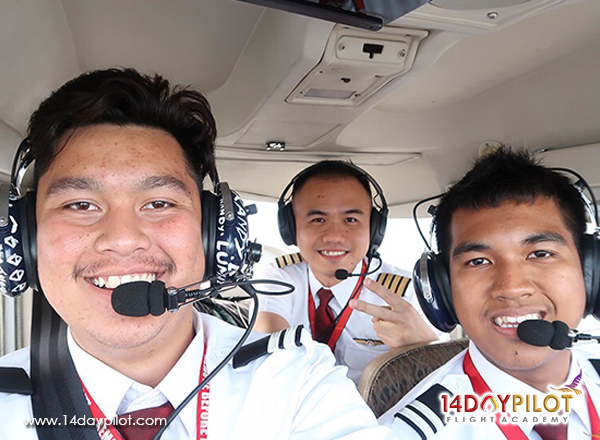 The Commercial Pilot License is a pilot license that allows you to earn money from your work as a pilot such as becoming a mainline pilot, cargo pilot, etc. Without your Commercial Pilot License, you will not be allowed to work in an airline, but, without a Private Pilot License, you will not be allowed to undergo the flight trainings required for you to obtain your Commercial Pilot License.
Upon completion of the 14DAYPILOT Flight Academy 5 Day Accelerated Commercial Pilot Program to obtain your Commercial Pilot License (CPL) approved by the FAA, you will be able to charge money for services and you are able to act as pilot in command. Join 14DAYPILOT Flight Academy and become a commercial pilot.