Why should you choose 14DAYPILOT Flight Academy for Private Pilot License? What gives us an advantage over other flight schools? Read along to find out more!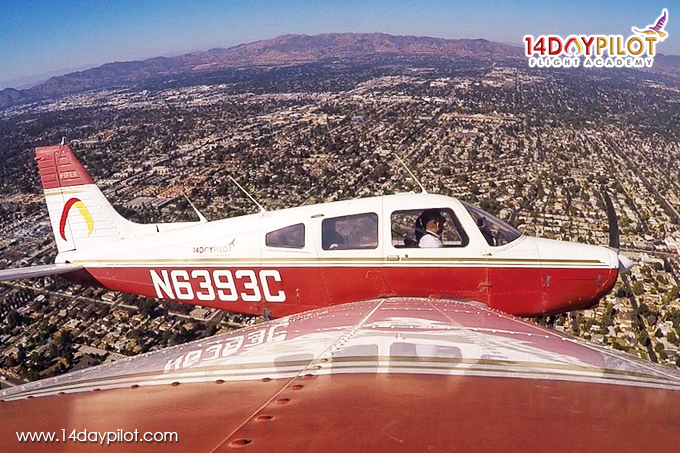 First of all, let's have a bit of an introduction of 14DAYPILOT Flight Academy. The 14DAYPILOT Flight Academy is a Flight Training Provider or Pilot School based in Van Nuys, California. In fact, 14DAYPILOT Flight Academy is the only approved Transport Security Administration (TSA) Provider in Asia. The academy builds its foundation on their accelerated programs.
We intensively monitor your training progress every day and focus on the check ride preparation untilyou earn the pilot certificate. We have the obligation to report of your progress to the TSA and FAA in order to make your journey to become a pilot smoother.

Here in 14DAYPILOT Flight Academy, we are committed to being transparent with all prospective candidates on what they are actually paying for and trust us, it is definitely worth it. We promise to provide you with the best experience and guide towards excelling your written, oral, and practical examinations. How can fulfil our promise to you? 14DAYPILOT Flight Academy has prepared a customised POES course that will prepare you for the Instrument Rating examinations.

All POES classes can be done either online or in Indonesia. This is especially helpful for those who are unable to attend classes or would like to look back at the lectures as all the materials will be online for you. We are proud to say that this course has proven to be successful in all our students, with an average passing grade of 95%.

The VIP 14 Day Private Pilot Program with POES is a fast track program of, what is normally, a 10-month program to obtain a Private Pilot License. This program is perfect for busy professionals that have dreams of becoming a pilot but can't fit a 10-month program into their schedule.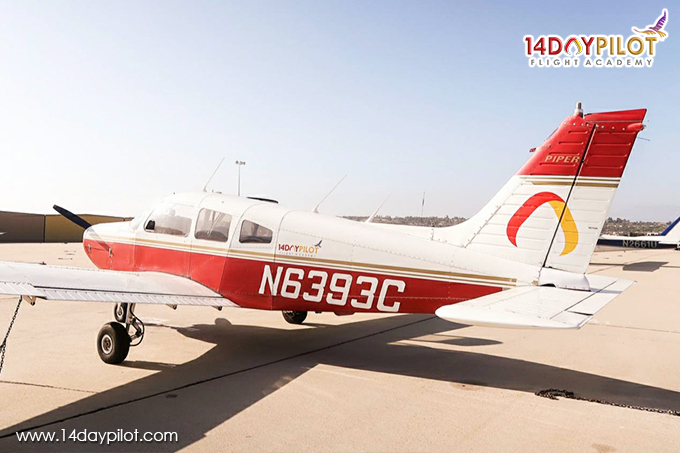 Prior to your flight trainings, you will be undergoing, and you are required to pass, your written examinations. Once you have passed and is approved by the TSA to start flying, we will begin preparing you for your first solo flight on the 6th day or earlier if possible.
This depends greatly on how safely you land the aircraft and if you understand all the communication procedures that needs to be done. On the 12th day, you will be meeting your Designated Pilot Examiner (DPE) to make sure that everything is in place and on the right path for your check ride on the last day, the 14th day. There will be 2 examinations done, the Oral and Practical (flight) exams.
What IS included in your program? Aside from the actual Private Pilot License (PPL) certified by the FAA, you will also be receiving a variety of advantages at an affordable price. You aren't paying for a school; you are investing in your future. With your investment, you will be having one-on-one sessions with your Certificated Flight Instructor (CFI), due to the fact that this is a VIP private class, in order to maximize your time with us.
Furthermore, we provide you time to fly for up to 5-6 hours daily to rake up those required hours and build up your skills, in spite of the fact that your plane will nevertheless be ready for use with your senior instructor on stand-by for up to 8 hours. Moreover, the flight time is flexible, therefore, you can fit your training time well into your schedule. Prior to the training, each candidate will be interviewed in order to customize the course according to the candidate's needs. With us, the airplane costs are also included as per your program therefore, you no longer need to worry about rentals or maintenance anymore. In other flight academies, you may need to pay extra just to train in an aircraft.
In the meantime, you are assigned to your own aircraft. In other flight academies, students are required to share an aircraft with other students, making the course much longer than it should be hence why our program is non-time consuming as you cover all of the required minimum flight time.
In addition to this, you will also be undergoing our very own Pass Oral Exam System that was formulated to help candidates to pass their written and oral examination before moving on to their flight training and examination.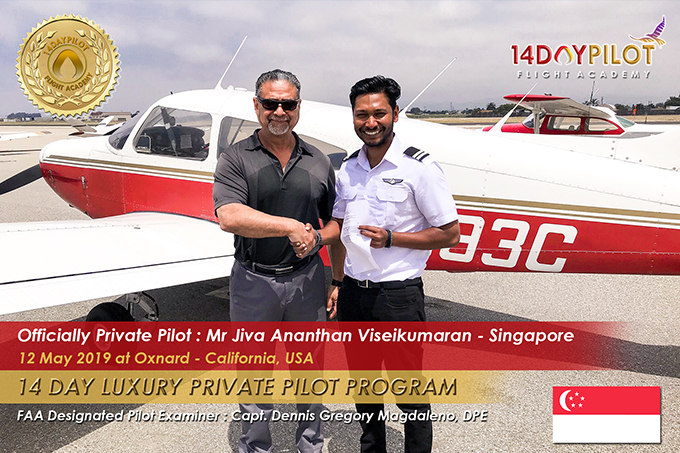 We personalize and care for each and every one of our students. We personalize your training schedules, syllabus, and coursework according to your needs because without the student, there is no teacher. Without you, there is no us. So, join 14DAYPILOT Flight Academy, become part of the aviation family.