How to become a pilot fast!
Want to become a pilot, but haven't got the time to go through 10 months of pilot school? How can we become a pilot fast? Here in 14DAYPILOT Flight Academy, we can make anyone become a pilot within days. How does that work? Well, you will find out the answer soon.
What is 14DAYPILOT Flight Academy?
14DAYPILOT Flight Academy is a Flight Training Provider or pilot school based in Van Nuys, California, founded in 2016 by Indonesian Pilot, Capt. Gema Merdeka Goeyardi, MM, CFI, CFII, MEII, IGI, CAT, CFTe, MFTA, CWM, CSA, CTA. 14DAYPILOT Flight Academy build its foundation on their accelerated programs. Aside from this, 14DAYPILOT Flight Academy provides maximum service to every candidate by creating a private course and appointing one plane and one Senior Instructor to each student. We intensively monitor your training progress every day and focus on the check ride preparation until you earn the pilot certificate. Least of all, we guarantee that our powerful e-learning system inside the membership area will guide you to pass the FAA oral exam check ride. In addition to this, the knowledge you will receive from our e-learning system may become helpful to you in the future. Proven as the industry leader for luxury accelerated flight training with NO HIDDEN FEE concept, our program is tailored for those who want to achieve their pilot rating in a short amount of time.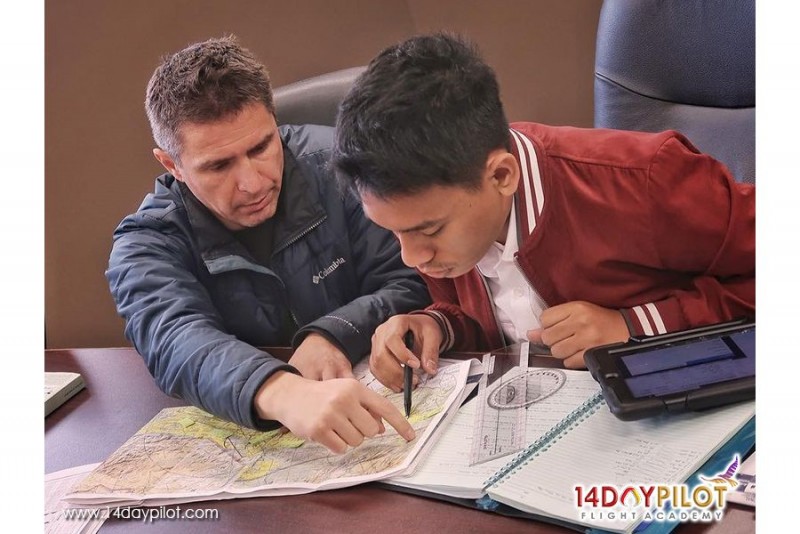 How are we able to have accelerated programs
Our ability to have accelerated programs exist due to a particular section in the FAA rules called Part 61 Pilot Schools. Part 61 Pilot Schools exists when an approved FAA instructor trains a student. The FAA instructor, however, may train a student even without any association to any flight schools. 14DAYPILOT Flight Academy is a Part 61 Pilot School as we have numerous FAA approved instructors that are ready to train each student one-by-one. Part 61 Pilot schools has got a much more flexible curriculum to it, allowing the students to custom make their own schedules and syllabus according to their own needs. With a less structured training environment, students will be able to fit their training into their tight schedules hence, such programs will be perfect for those of you that hasn't got months to spare on flight trainings and ground trainings. In order to custom make your own course syllabus and flight schedules, an interview will be done prior to all the trainings.
Aside from this, our accelerated programs are also made possible due to the fact that each student is assigned to their own aircraft and a senior instructor, hence, they do not have to share with other students. This saves up waiting times greatly and allows us to rapidly, but thoroughly, complete the program. If you are a busy individuals in a demanding field like doctors, policemen, businessmen, to name a few, or even a student that is just about to graduate high school or post-graduation, that is looking to step foot inside the aviation career paths or just looking to achieve your long-time dream of becoming a pilot, then our programs are perfect for you. As we have pointed out before, traditional schools take up to 10 months to complete a course similar to our Airline Pilot Integrated Training (APIT) program while ours can be done within 110 days. This saves up a lot of time and, as they all say, time is money.
With our accelerated programs, you will be able to be up and flying in a shorter amount of time and even get paid for it, either by joining an airline company or by flying in the tourism sector.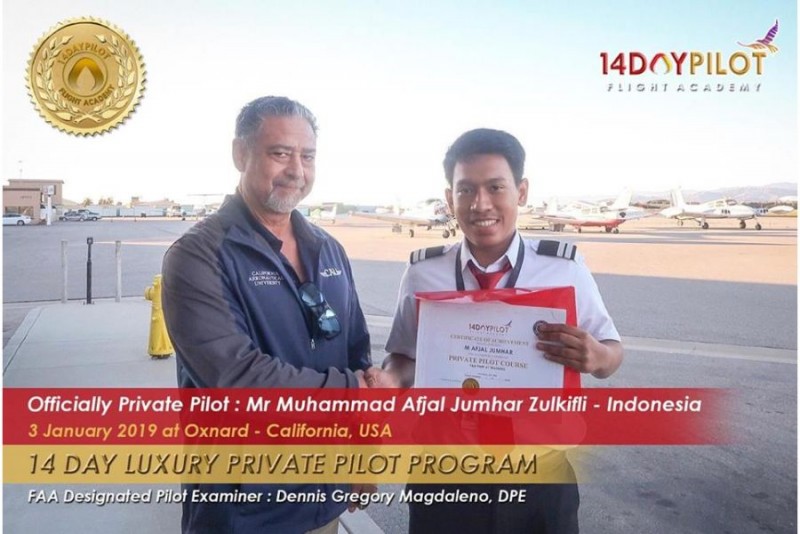 What can you expect from our programs
Most of our programs requires hard work and determination, which may be expected from an accelerated training program. This, however, does not mean that you will not be able to catch up with our classes and have difficulties with your examinations. We have specifically designed a system that has, without fail, helped students to pass their Written and Oral examinations with flying colours. We call this the Pass Oral Exam System or POES for short. This system will be integrated into your classes to train you for your check-ride examination and written examination that will be done in the USA. You will also be able to easily catch up to our classes through our e-learning system where you will be able to access our courses wherever, whenever.
You can also expect to have up to 6 hours of flight training each day in order for you to rake up the hours required to get your certificate and receive your license. In our program, we also train you and push you to gain up to 265 flight hours in the APIT program compared to the usual 200 flight hours of traditional flight academies, all for the same price. Why do we do this? Well, we have found this to be helpful during job huntings as the flight hours you gain with us are according to the international flight regulations, not just local.
Lastly, some may think that, because such courses are completed in a short amount of time, the quality will no longer be there. This is absolutely untrue as we undergo all the same processes, gain the same, no, gain more than the locally required flight hours, and we undergo the same regular inspection from the FAA. The only difference is that our courses are done in a less amount of time than traditional flight schools. Join 14DAYPILOT Flight Academy, watch your dreams come true.