Is it possible to have more than one dream? Of course, it is! You may be wondering how. This would be the first question coming up from your thought after reading it. Here we will present you Dr. Kuang Ying Yang who has 2 passion in his life. He is a Singaporean Orthopedic who also holds an FAA private pilot license. Having two different kind of ambition and desire that he had reached out is a big thing that we admire him. In this article we are going to tell you Dr. Yang's adventure story of obtaining his FAA instrument rating.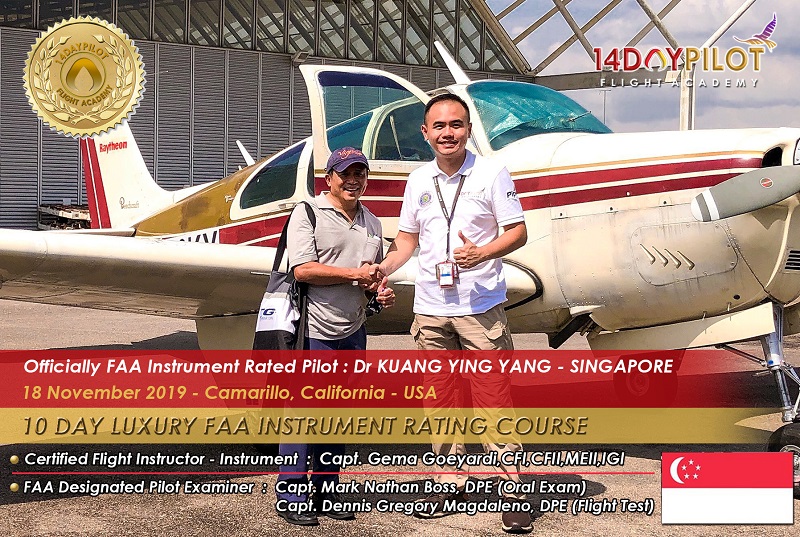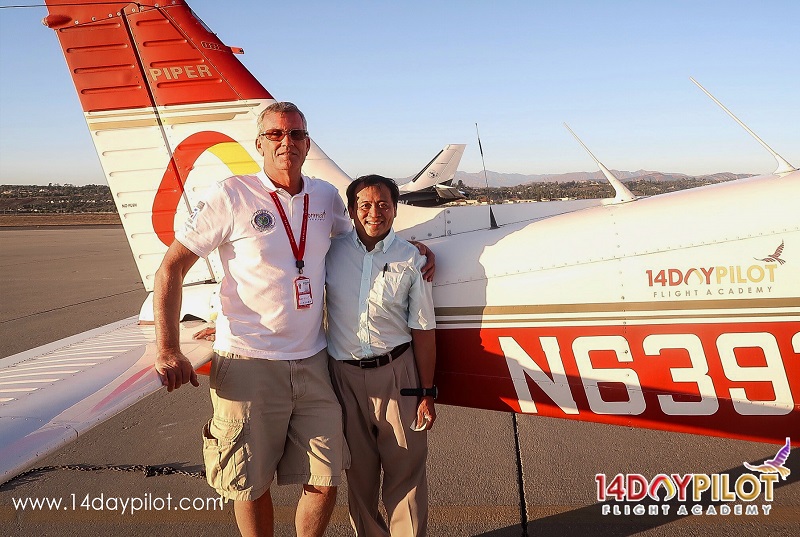 Before he begin his FAA instrument rating with us, he previously got his private pilot license in Malaysia which he converted to FAA with us back in 2017. He was also once a helicopter student pilot. Dr. Yang even owns a Debon Air Bonanza and a Cirrus SR20, a beautiful single engine airplane with a 200 horsepower at 2700 RPM which had been flown all over the world. As an airplane owner, he wants to expand his knowledge and fly safer by always keeping him current and profient.
On 18th of November 2019, Dr. Yang finally earned his FAA instrument rating in our best accelerated FAA 10 Day Instrument Rating Course. With all the hard work and a strong dedication, he finally made it! Obtaining an instrument rating is not easy because it's a more of technical flying and there will be more work load inside the airplane. Despite the difficulty of obtaining an instrument rating, Dr. Yang believe that it is a huge investment to expand his pilot certificate privilege to fly in more flexible weather and visibility especially in Asia.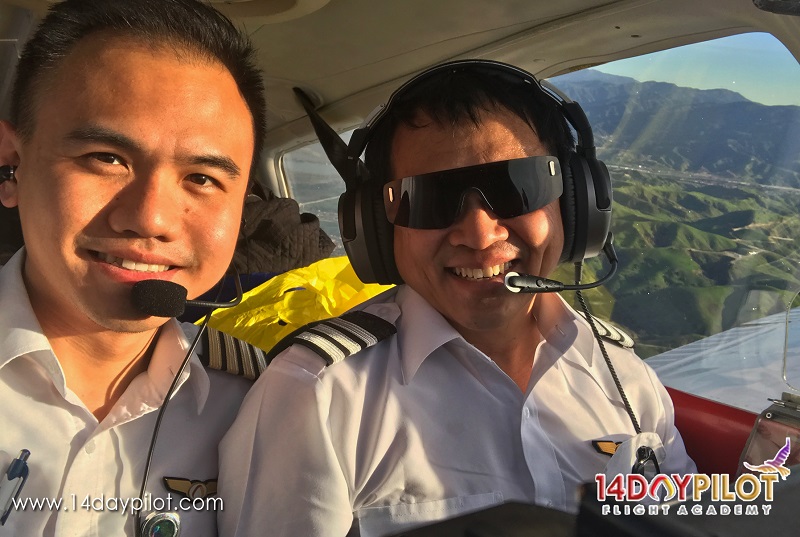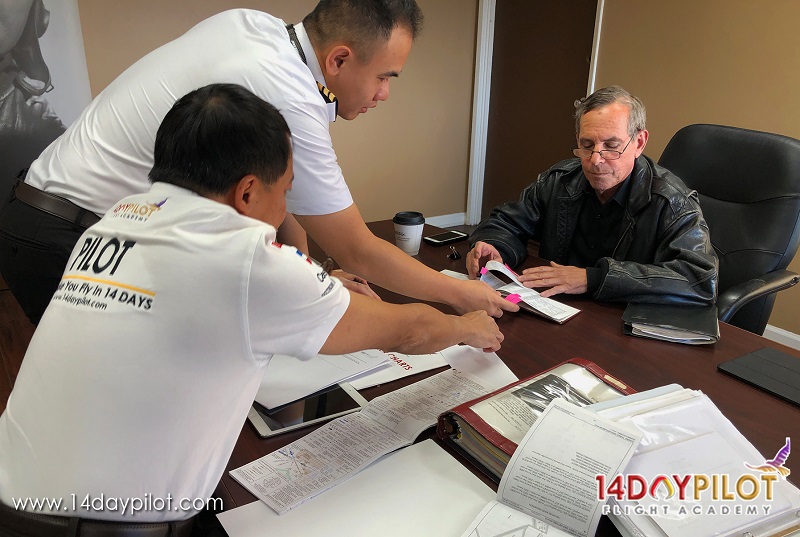 Big thanks to all the great instructors who had helped Dr. Yang throughout his training. Just like any other 14DAYPILOT's students, our great instructors had prepared him well in Jakarta, Indonesia with the POES (Pass Oral Exam System). In 14DAYPILOT Flight Academy, students will undergo a ground class which will prepare them to pass their oral exam and Dr. Yang took around 2 weeks in Jakarta to prepare his aviation knowledge and simulator.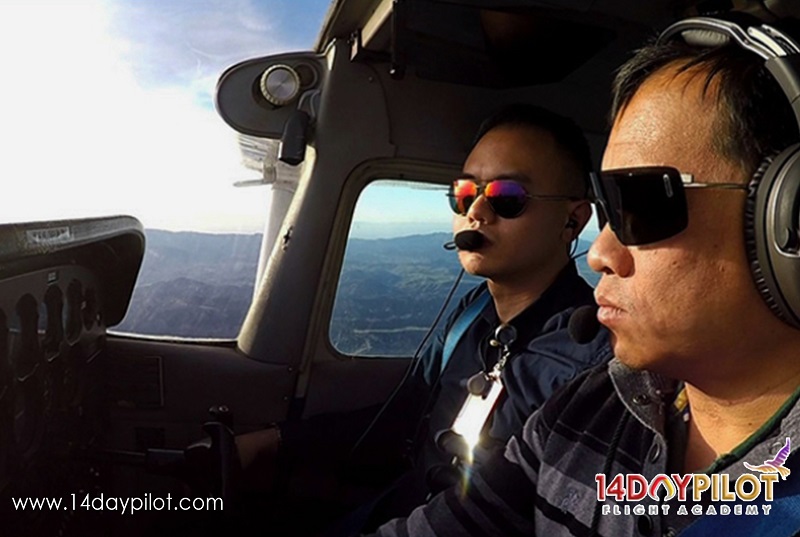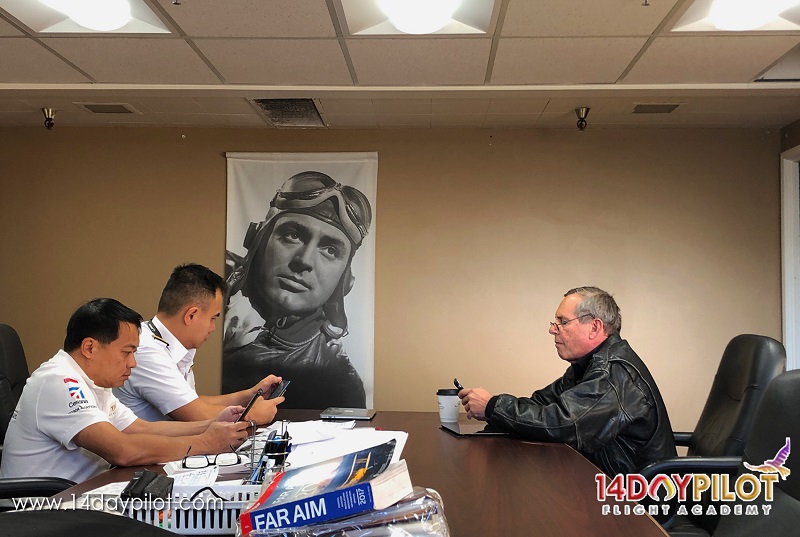 Throughout Dr. Yang's checkride, he was checked by two FAA Designated Pilot Examiner; Capt Mark Nathan Boss for his oral exam and Capt Dennis Gregory Magdaleno for his Flight Portion. He previously got a letter of discontinue due to weather reason, and this is the reason why Dr. Yang was checked by two different DPE. His flight test checkride was conducted in Camarillo (KCMA) California which he did 3 approaches to different airport, holdings, and procedure turn with a partial panel.
Once again, we would like to congrats Dr. Yang for his achievement on passing his FAA instrument checkride. We hope that with him earning his FAA instrument rating, he would be a better and a safer pilot.