What better way to start of the new year than with a new world record from the Indonesian World Record Museum (MURI). As some of you may have known, MURI has awarded 14DAYPILOT Flight Academy with a number of world records in the past.
The previous record of 14DAYPILOT Flight Academy was awarded by MURI for printing a Commercial Pilot with Instrument Rating Pilot in record time of 115 days license by the Federal Aviation Administration (FAA) USA! Keeping in mind that in traditional flight schools it takes more of less 1 ½ years to complete your training and become a pilot.
Now, 14DAYPILOT Flight Academy has broken the world record and their own record mentioned above by printing a Commercial Pilot with Instrument Rating within 80 days! On January 30th, 2020, 14DAYPILOT Flight Academy has been awarded by MURI. How exciting!
Hence, who is this mysterious pilot that broke the world record? Even beating our previous record. The pilot in question is Jiva Ananthan Viseikumaran, a Singaporean Army Captain. With his previous training in the army, Jiva is a dedicated and hard working student pilot. His tenacity and will power to push himself further made him become the "impossible".
Who would've thought that anyone could become a pilot in just 80 days?! Jiva undoubtedly was a special man. Accelerated courses such as these requires immense work and isn't fit for everyone as you are training and studying every single day!
On April 16, 2019, Mr. Jiva Ananthan has received his FIRST SOLO FLIGHT in Van Nuys Airport, California on the 6th day of his 14 Day Private Pilot License (PPL) program designed by 14DAYPILOT Flight Academy.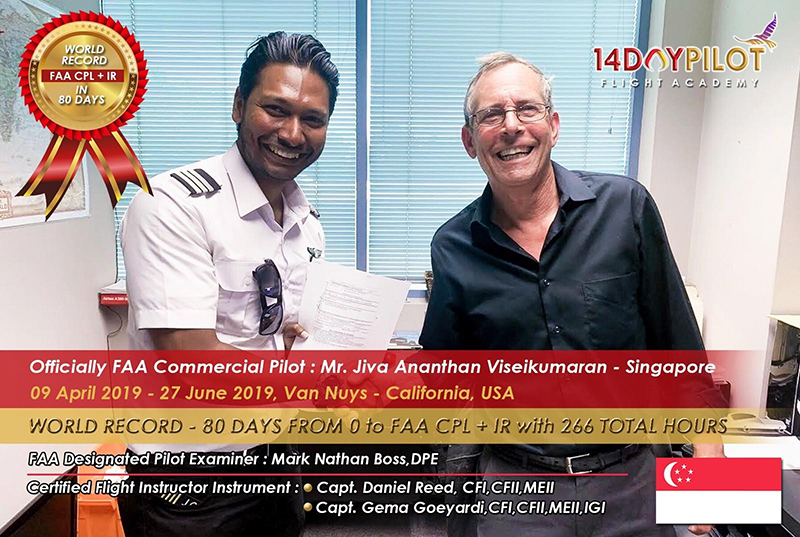 Each and everyone of our students are given the same set of goals, to achieve their first solo flight by the 6th day. We are proud to say that Jiva conquered this goal. He was released for his solo flight by Capt. Daniel Reed, CFI, CFII, MEII, and impressed us all with a splendid solo flight.
14DAYPILOT Flight Academy is proud to have been chosen by Jiva as his training provider. Jiva underwent the Airline Pilot Integrated Training (APIT) program that was meant to take 115 days to complete.
The APIT program was designed to train pilots for an airline career, in which Jiva obtained a Commercial Pilot License with Multi Engine Rating and 265 hours of flight time at the end of his training.
Based in California, USA, with students across the globe, 14DAYPILOT Flight Academy was founded by Captain Gema Merdeka Goeyardi, CFI, CFII, MEII, IGI, back in 2016. All of 14DAYPILOT Flight Academy's programs are well suited for those who are looking to become a pilot, may it be as a hobby or as a career, in a short amount of time.
The programs offered by 14DAYPILOT Flight Academy involves daily flight trainings where you will be flying for 3-5 hours in order to rake up the required flight hours, even on Sundays!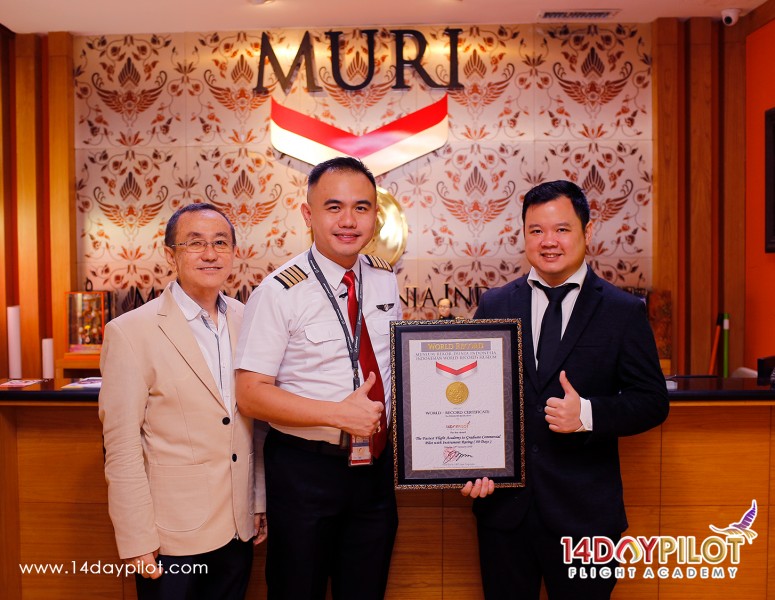 Each student of ours are assigned to their own aircraft and are supervised by their own senior instructor. This plays a part in accelerating the program timeline as our students do not need to wait for their turn to fly the aircraft, while in traditional flight schools, students are required to wait for weeks or months!
Along with this, our aviation course is custom made for each student in order to adapt to each student's needs, therefore, prior to trainings, you will be interviewed in order to customize your course according to your needs.
With 14DAYPILOT Flight Academy's APIT program, you will be able to get up to 265 hours of flight time compared to 190-200 hours of flight time in traditional schools, all for the same price.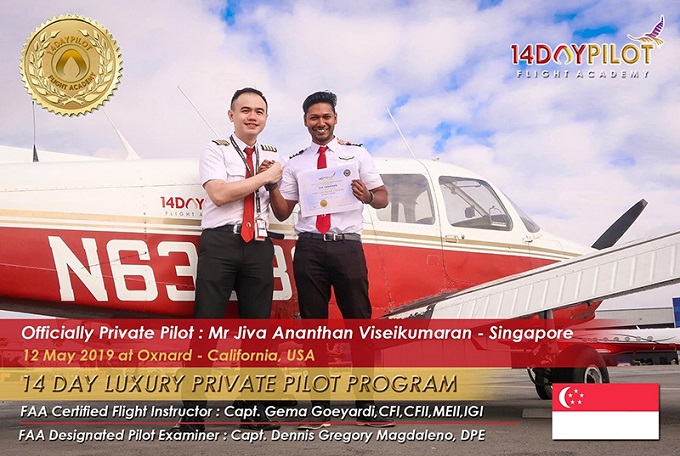 14DAYPILOT Flight Academy is the only approved Transport Security Administration (TSA) Provider in Asia. We intensively monitor your training progress every day and focus on the check ride preparation until you earn the pilot certificate.
Least of all, we guarantee that our powerful e-learning system inside the membership area will guide you to pass the FAA oral exam check ride. In addition to this, the knowledge you will receive from our e-learning system may become helpful to you in the future.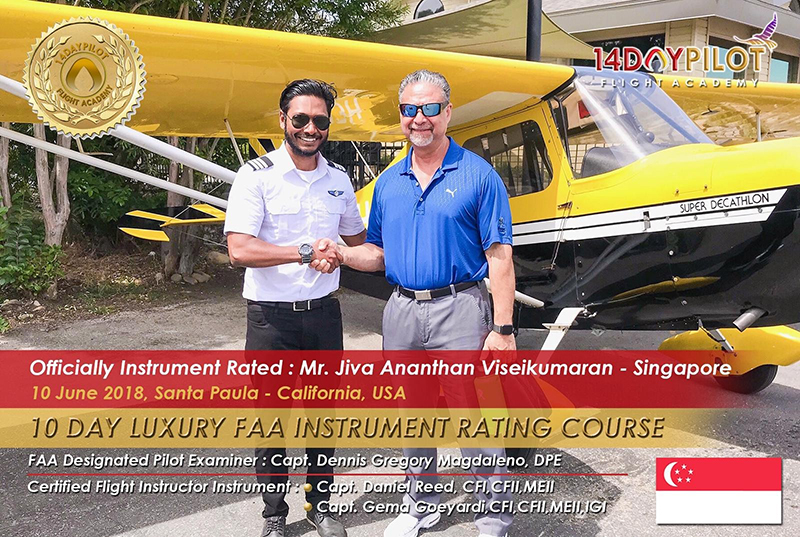 Why do you get 265 flight hours with us? Well, this is due to the fact that we aim for you to fulfil the world standard requirement, not just the local regulation, which helps indefinitely during job hunting.
Aside from this, we also prepare you for all your examinations thoroughly with the Pass Oral Exam System (POES) that was specifically designed by 14DAYPILOT Flight Academy to guide you towards success in your written and oral examinations. We are proud to say that this course has been proven to be successful in all of our students!