Does the Commercial Pilot License flight training take years to complete? Or can it be done within days? "My current job is paying me well and I cannot afford to start all over again in a new company, but I really want to become a pilot. I have the funds to go through a pilot school, but I just don't have the time to undergo years of training!", this is a common situation in which an individual with dreams of becoming a pilot cannot achieve it due to lack of time. How can we fix it?
A simple answer would suffice: 14DAYPILOT Flight Academy. 14DAYPILOT Flight Academy, LLC is a Flight Training Provider or Flight School based in Van Nuys, California. The academy builds its foundation on their accelerated programs.
The 14DAYPILOT Flight Academy is the only approved Transport Security Administration (TSA) Provider in Asia. We intensively monitor your training progress every day and focus on the check ride preparation until you earn your pilot license.
With 14DAYPILOT you will be undergoing the Pass Oral Exam System (POES) course that would guide you to pass your oral and written examinations with flying colours. The POES course can be done either online or in Indonesia, which ever one is more suitable for you, and includes mock examinations and flight simulation trainings.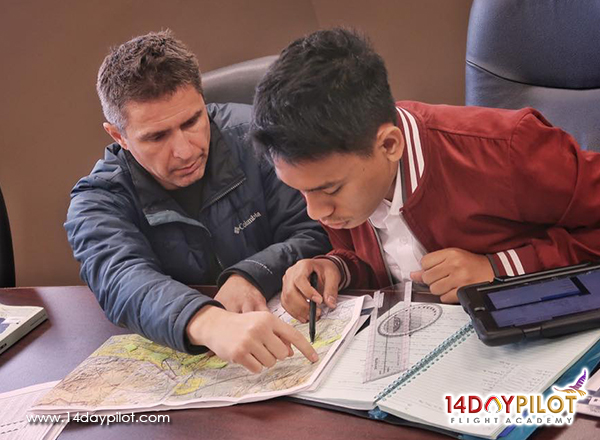 Our programs are tailored for busy individuals such as doctors, army captains, entrepreneurs, or even high school students, that are looking to achieve their dreams of becoming a pilot, but don't have ample time in their hands.
Hence, it does not matter whether or not you are currently on the rise to the peak of your career or if you haven't even started your career, your dreams of becoming a pilot can still come true! Now, you must ask yourself whether or not you would like to have a career as a pilot or earn your pilot license and use it as a hobby.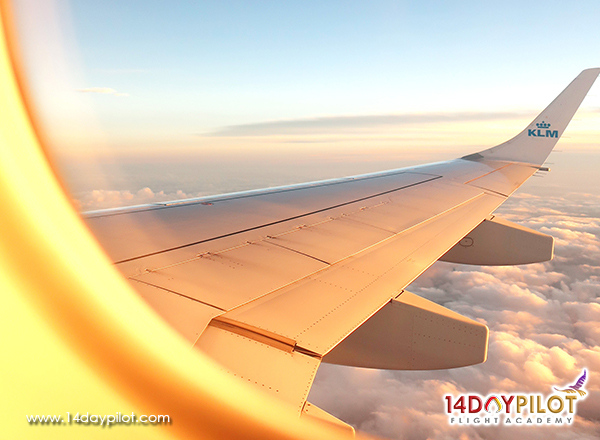 If you would like to use it as a hobby then the Private Pilot License itself would suffice, of course, there will be some restrictions to it such as only being allowed to fly under Visual Flight Rules (VFR) meaning you cannot fly during low visibility scenarios such as bad weather and night time flights.
If you opt for the pilot career option, then there are several licenses and flight trainings that you must undergo before being able to charge others for your services. These licenses includes the Private Pilot License, Instrument Rating, Commercial Pilot License, and the Multi-Engine Rating, in that particular order.
In traditional flight schools with ground school, you will be able to obtain all of those licenses and ratings after roughly 3-4 years of flight trainings. In 14DAYPILOT Flight Academy, however, you will be able to earn all of those in just 115 days! Less if you're dedicated.
No, this isn't a joke. Let me tell you about a student of ours, Jiva Ananthan Viseikumaran. A Singaporean Army Captain who completed his Private Pilot License, Instrument Rating, Commercial Pilot License, Multi-Engine Rating, within 80 days, breaking the world record. In fact, the previous record holder was another one of our student, Farandi Angesti, who graduated with those licenses in 115 days.
How is this possible, you may ask? This is due to the fact that 14DAYPILOT flight school is a Part 61 FAA flight school. Part 61 Pilot Schools exists when an approved FAA instructor trains a student and are responsible of regularly reporting to the FAA about each student undergoing training.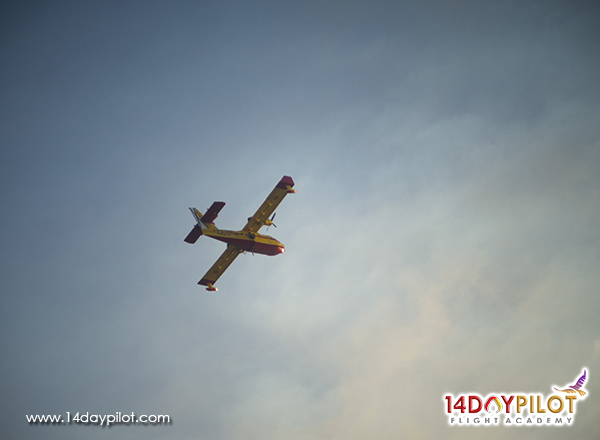 14DAYPILOT Flight Academy is a Part 61 Pilot School as we have numerous FAA approved instructors that are ready to train each student one-by-one. Part 61 Pilot Schools have a much more flexible training environment and schedule that would fit accordingly to the student's needs as the syllabus is custom made for each student and is done through an interview prior to the flight trainings.
Students undergoing Commercial Pilot License flight trainings with 14DAYPILOT will also be assigned to their own designated aircrafts, which they will be flying for up to 6 hours every single day for 5 days with no rest, and senior instructor. This allows the students to build up their skills faster and prevents time-wasting due to waiting and sharing the aircraft with other students.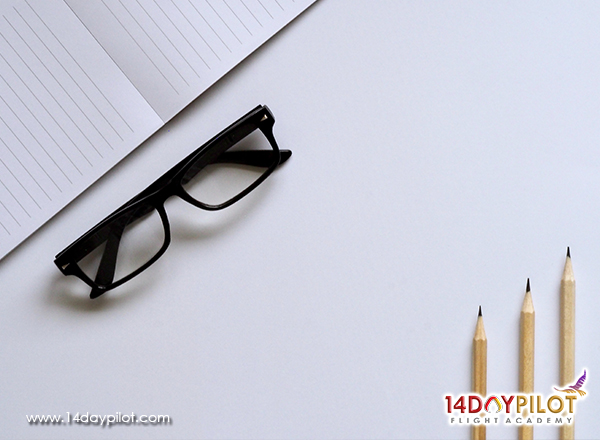 Therefore, with all of this in mind, it does not need to necessarily take you years to obtain your Commercial Pilot License, in fact, you can get all the licenses in 115 days! "Then why won't everyone undergo accelerated flight trainings instead of going through traditional flight schools?", accelerated programs aren't for everyone.
You need to put in more effort and work harder than others in order to be able to catch up with your ground school and flight trainings. However, as you can see from our alumni, it isn't impossible! Join 14DAYPILOT Flight Academy now and become the pilot you've always wanted to be.