Commercial Pilot vs Private Pilot salary, it has come to this, who will win? Does private pilots even get paid? Surprisingly, these are rather common questions in the world of aviation. Read along to find out the truth and find out whether or not your license is worth it.
Private Pilot License
Let us first begin with an introduction of each licenses. Firstly, let's talk about the 14DAYPILOT Flight Academy 14 Day Private Pilot License program. The Private Pilot License is the first license you need to earn before you are able to undergo any other trainings, especially if you are looking to get a job as a full-time pilot in an airline company.
The FAA VIP 14 Day Private Pilot Program consists of 6 hours of training per day, split between flight trainings and classroom time. Each lesson is thoroughly explained to help you fully understand each steps as we are not training you to just pass the Airmen Certification Standard (ACS) requirements, but also to become a proficient and capable private pilot.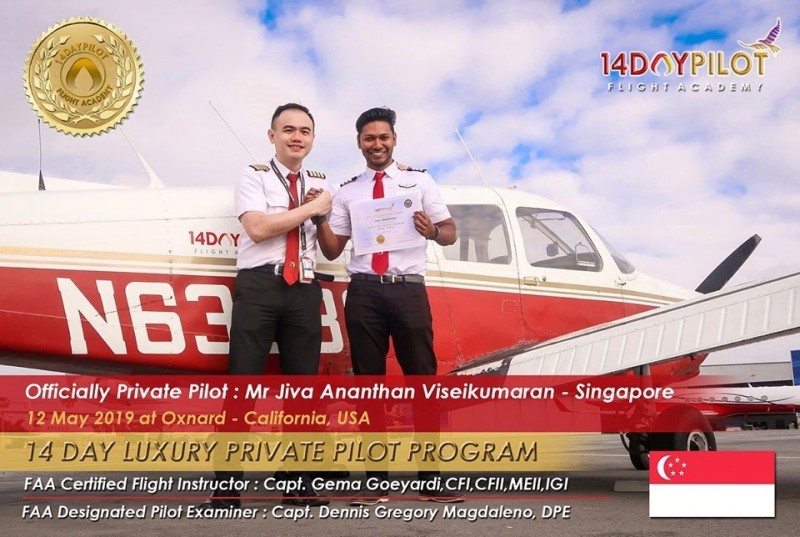 Prior to your flight trainings, you will be undergoing, and you are required to pass, your written examinations. Once you have passed and is approved by the TSA to start flying, we will begin preparing you for your first solo flight on the 6th day or earlier if possible. This depends greatly on how safely you land the aircraft and if you understand all the communication procedures that needs to be done. On your check ride on the last day, the 14th day. There will be 2 examinations done, the Oral and Practical (flight) exams.
Commercial Pilot License
Secondly, let's talk about Commercial Pilot License, more specifically 14DAYPILOT Flight Academy's Commercial Pilot License. The Commercial Pilot License is a pilot license that allows you to earn money from your work as a pilot such as becoming a mainline pilot, cargo pilot, etc.
Without your Commercial Pilot License, you will not be allowed to work in an airline, but, without a Private Pilot License, you will not be allowed to undergo the flight trainings required for you to obtain your Commercial Pilot License.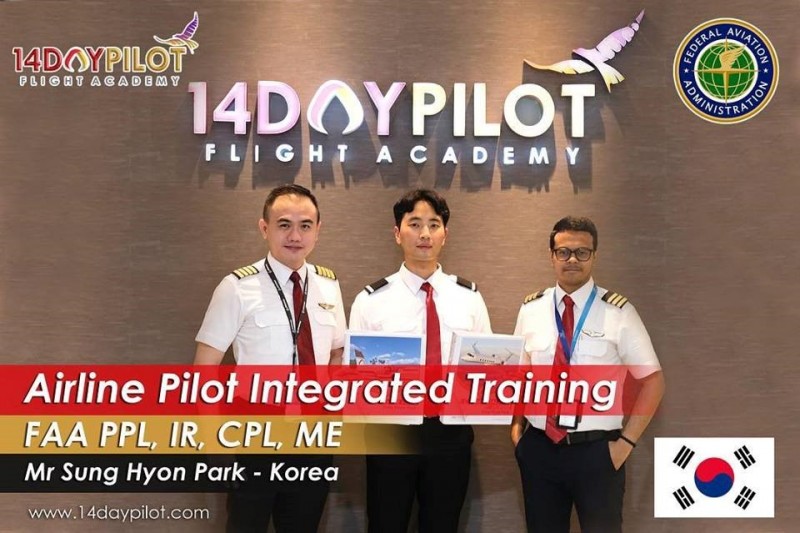 Upon completion of the 14DAYPILOT Flight Academy 5 Day Accelerated Commercial Pilot Program to obtain your Commercial Pilot License (CPL) approved by the FAA, you will be able to charge money for services and you are able to act as pilot in command. To begin this training you need to be minimum a private pilot with minimum 230 hours and have completed all Commercial Pilot requirements based on the Federal Aviation Regulations (FAR). This is due to the fact that under part 61 the minimum hours for the Commercial Pilot License is 250 hours total time. With 14DAYPILOT Flight Academy we can accommodate 50 hours time building for the commercial requirements in our AATD simulator in Indonesia.
This license allows you to find a career in a Commercial Airline company, either domestic or international, charter companies or corporates. In the 14DAYPILOT Flight Academy 5 day CPL program, you will be trained to become a safe and proficient pilot, along with training to pass for your ACS requirement in within 5 days.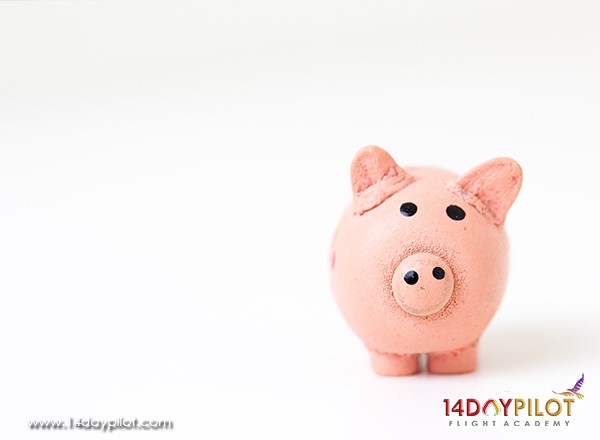 Commercial Pilot vs Private Pilot salary
As you can see here, those who holds a Private Pilot License only and was trained in a pilot school ONLY for their Private Pilot License cannot charge anyone money for their services and are only allowed to fly under VFR.
With an Instrument Rating, these Private Pilots will then be allowed to fly at night time or during low visibility scenarios such as bad weather including fog, thunderstorms, or it would also be highly useful if you have accidentally flown into clouds.
With the Commercial Pilot License, on the other hand, pilots have the authority to charge people for money. You will be able to work in a major airline company and fly across the globe, this, of course, is the most common one. However, there are so many options you can take for a job.
For example, you will be able to charge money for anyone who would like to charter an aircraft, you could also become a cargo carrier, an aviation entrepreneur, a fire-fighting pilot, there are so many options.
You could even become a Emergency Medical Service Pilot. You will be needed to transport organs or patients in critical conditions from one hospital to another. Maybe even from one country to another. You will be playing a huge role in saving a person's life. You are the unspoken hero!
In conclusion, without a Commercial Pilot License, you cannot earn money for your services. Your Private Pilot License is only the beginning, get back into a flight school like 14DAYPILOT Flight Academy and get your Commercial Pilot License in a short amount of time of only 5 days!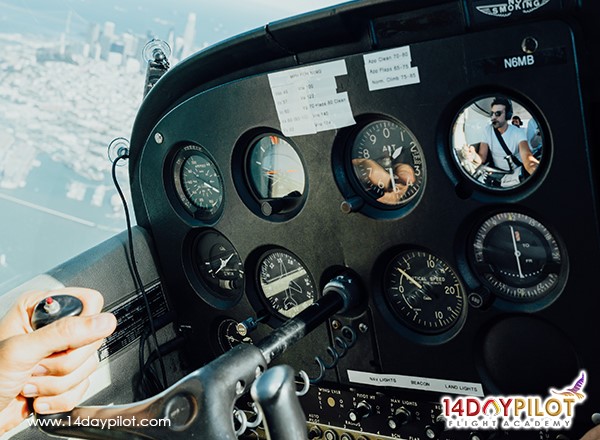 With 14DAYPILOT Flight Academy's accelerated ground school with flight training program and your hard work and determination, anything is possible!