10 November2019, the day that Athira Farina Putri would probably never forget! After a long journey, she finally got her FAA license after all the hard work and all the ups and downs throughout her training. Previously, she has got her Instrument Rating, and within just 2 weeks she made it to Commercial Pilot. This is a rare thing knowing that she went on with 2 checkrides within just 2 weeks. In this checkride, she had Dennis Gregory Magdaleno as her DPE (Designated Pilot Examiner), the same DPE as when she got her Instrument Rating.
Big thanks to all of the people especially to Capt. Gema Goeyardi, CFI, CFII, MEII, IGI, Capt. Daniel Reed, Gold Seal CFI, CFII, MEII, Johan Faizan, AGI, IGI, and Richard Pelafoe, AGI, who had prepared her so well and had helped her until she got her FAA Commecial Pilot License. It was not an easy journey for Athira to earn her FAA License. The struggle in orals, flights, and knowledge test led her to depression and tears coming out from her eyes, but with the help of her amazing instructors, wonderful family, and cheerful friends, she keeps on fighting and never gave up until today.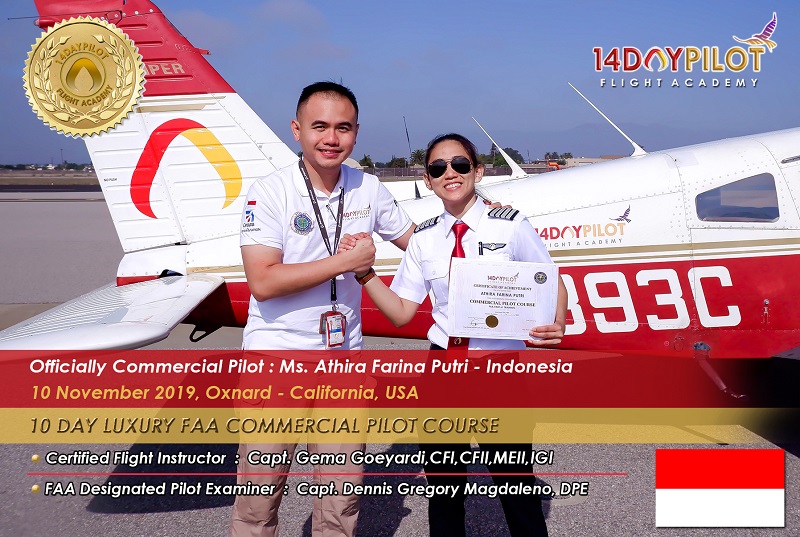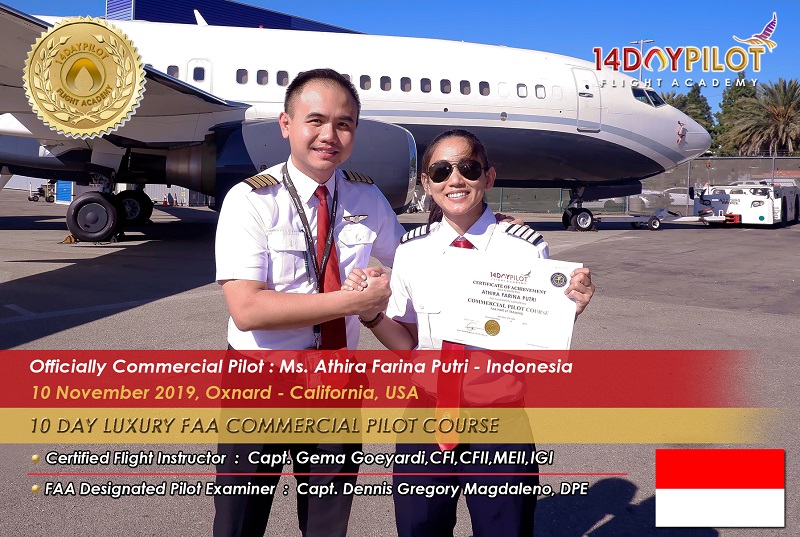 Behind a successful story, there is always a bitter days that everyone encountered. The same goes to Athira, who studied every day from 9am to 10pm, who has sacrificed her family gathering time to pursue her dream, and who also failed once in her FAA commercial Pilot License flight test. The day she failed her FAA Commercial Pilot License Flight test was the day she felt so bad and almost gave up on her dream. Almost every day she was homesick, and sometimes she even cried because she misses her family. The important thing right now is that she had earned her FAA Commercial Pilot License after all the bad and bitter days that she had fought.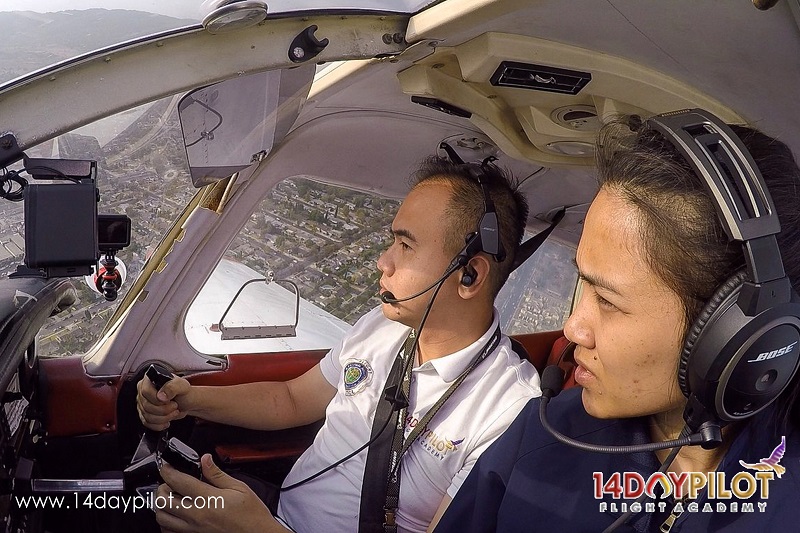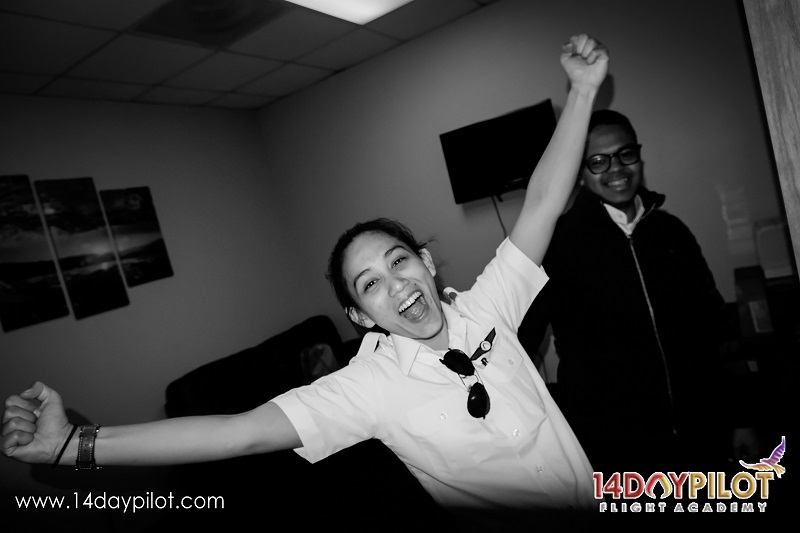 There are thousands and even millions of ways of how to study effectively, but not everyone has the same method of doing it. Prior to her flight training in Van Nuys, California, 14DAYPILOT Flight Academy trained Athira so hard to pass her checkrides, which is why we have this system called POES (Pass Oral Exam System). With this, Athira had spent around one month of ground training and had spent her flight training in simulator. She spends her time studying from 9am to 10pm with no days off, even on Sundays! The flight training part was in Van Nuys, California, which she flew with 14DAYPILOT's Piper Arrow.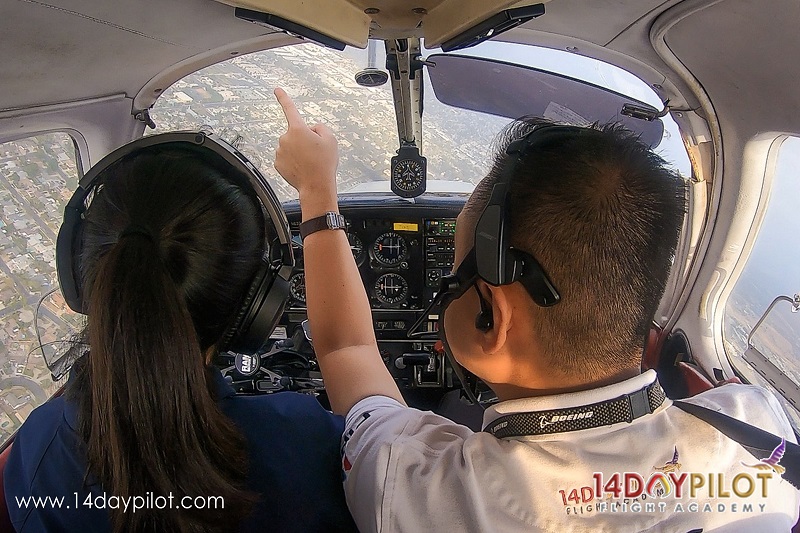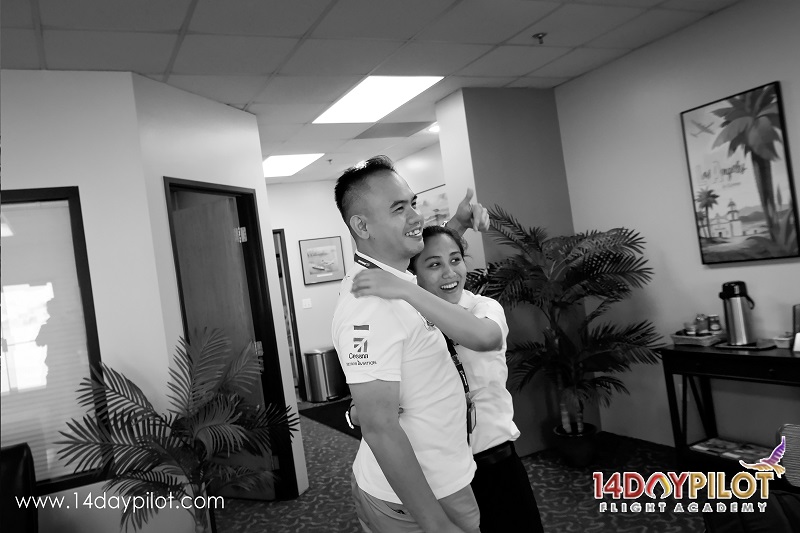 With all the consistency of hard work, humbleness, high dedication in achieving dreams, and faithfulness, everything will always have a way and all would be possible. In this Athira's story, we learned that everything has it's ups and downs, and journeys will never be as smooth as we expected to be. We have to note that it's okay to fail no matter how many times as long as we never give up and keep on fighting. Failure is not the end of anyone's life and is not a sign that you are not capable of doing it, but it's a prove that you are trying. With all the failure that we had encountered in our lives, we always have to learn from it and those failure will actually help us on the next obstacle that we will encounter.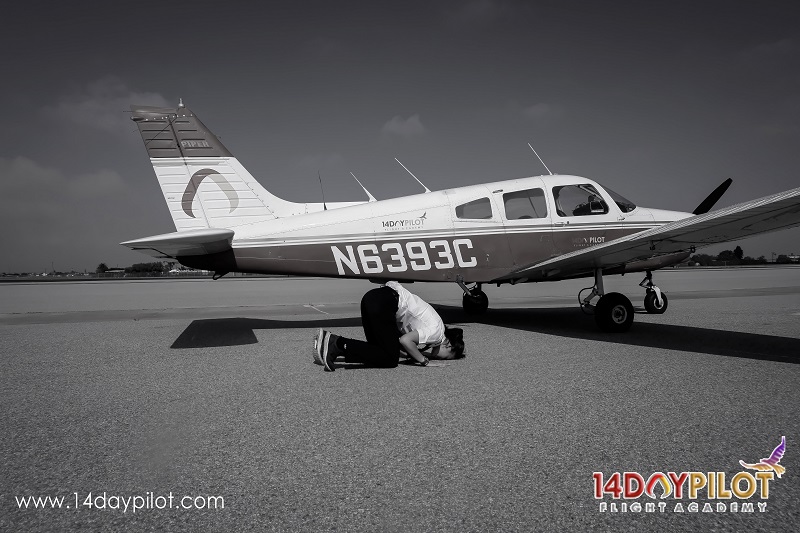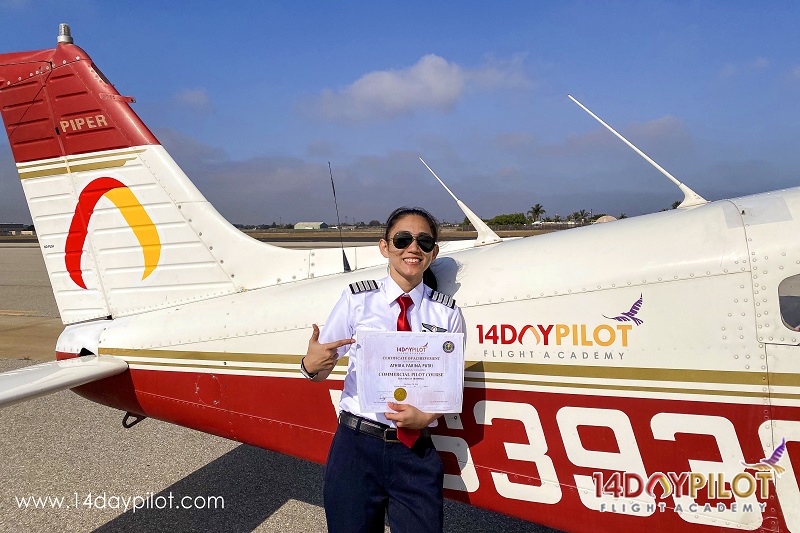 Once again, we would like to congrats Athira for passing FAA Commercial Pilot License checkride! Athira has got her FAA Instrument Rating and FAA Commercial Pilot license, and now it's time for her to prepare for the next nerve wrecking FAA Multi Engine checkride. Goodluck Athira!